News

Registration for the CCS2018 is open!
Earlybird registration will be available until June, 30.
Visit the registration page and reserve your seat.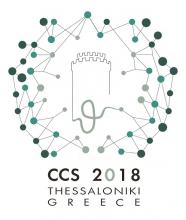 CCS2018 organisers offer a small number of supplemental travel grants to eligible and selected student authors who plan to present and publish their work at the conference. More information here : http://ccs2018.web.auth.gr/...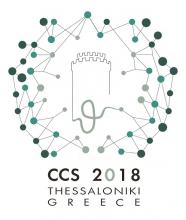 Calls for satellites proposals are open! Deadline is March 30th. Visit the website of the conference here http://ccs2018.web.auth.gr/satellites  and read the pdf file for more details. Feel free to propose your work or to ask any...